The Rice 360° Institute for Global Health hosted a breakfast on Oct. 30 for donors highlighting the projects their interns developed this summer in Brazil, Malawi and Tanzania.

The teams assigned to each country were represented by Rice undergraduates and bioengineering majors Hannah Andersen, Diego Gonzalez and Aarohi Mehendale, and biochemistry major Sally Yan. All are pursuing a minor in Global Health Technologies.

Each student gave a 15-minute talk on their work and answered questions about their research and the prototyping of new technologies.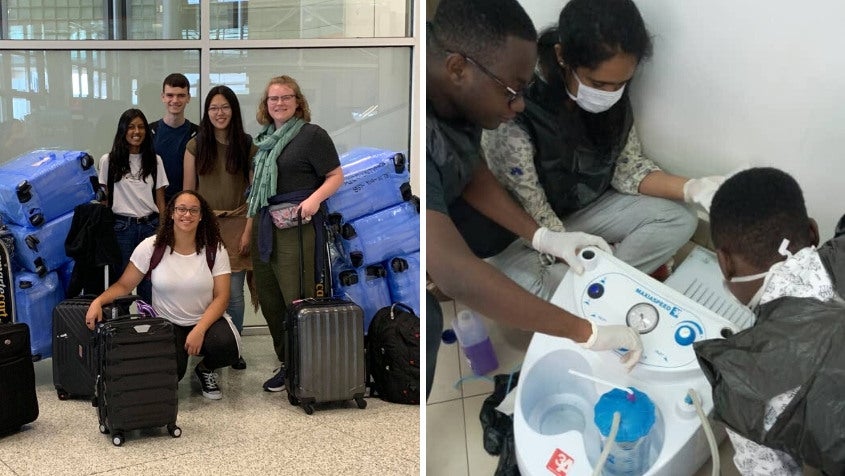 Andersen's visit to Malawi was the first time she left North America. She and a team of students from two universities in Malawi and one in Tanzania worked on OxyMon, renamed Oxytech, a low-cost oxygen monitoring system for low-resource settings.

Yan, who also worked in Malawi, discussed her analysis of patient outcomes for the Rice 360-developed low-cost, high-performance bubble CPAP system designed to treat infants with respiratory distress syndrome in low-resource settings.

This was only the second year Rice 360 sent interns to Dar es Salaam in Tanzania. Mehendale shared the challenges and successes her team faced there. She and her team established a design and fabrication studio at the Dar es Salaam Institute of Technology, modeled after the Rice University Oshman Engineering Design Kitchen.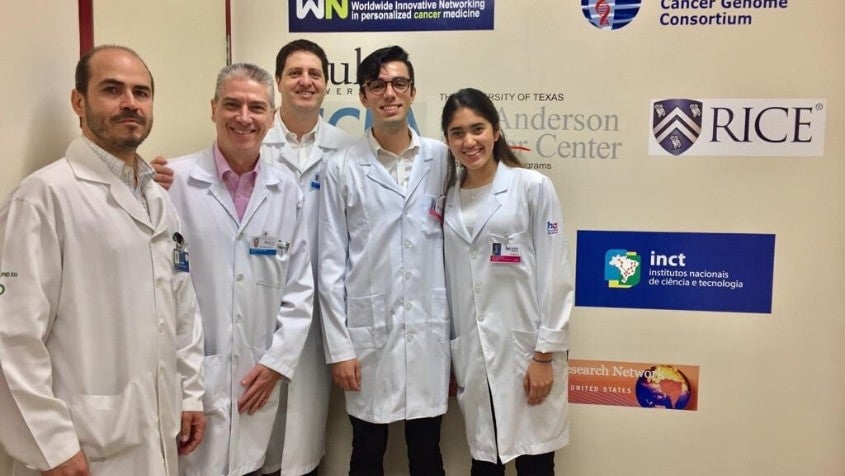 Gonzalez was stationed in Barretos, Brazil, where he and his team developed the Sorrisos app. It connects palliative cancer patients in rural São Paulo communities, who may not be able to access treatment on time or safely due to their remoteness, with physicians at Hospital de Amor Barretos.

"Developing this app has been a great experience not only to refine my engineering skills, but this semester has really shown me what it takes to bring a product to market," said Gonzalez. "You have to think about the market, the laws, the people, the stakeholders."

He and his fellow Rice 360 intern, bioengineering major Paula Ayala, are continuing to develop the app in partnership with Rice 360 and the Liu Idea Lab for Innovation and Entrepreneurship.

For additional student perspectives on their internship experience this summer, visit the Rice 360° intern blogs.