It's time to witness the survival of the fittest (idea)
Winter has arrived in the northern hemisphere and you know what that means: cool weather, warm cider and lots of ideation and brainstorming as I move into the "invent" phase of the Stanford Biodesign innovation process with my global and local project teams. Learning and engaging with the Biodesign process this semester has undeniably been the highlight of all my academic experiences. Taking the step-wise, needs-based approach to innovation has helped me navigate, appreciate and enjoy the complexity of medicine. It has also helped me steer my projects to achieve successful outcomes at every stage.
For my global project, Luc, Genevieve and I are working on a pediatric radiotherapy project. To keep children still during radiation treatment for cancer requires general anesthesia which is expensive, time-consuming and has short and long-term health implications for these patients. We aspire to design a solution that eliminates this need for anesthesia. When we started this project in September, we had one stakeholder in Brazil at Hospital de Amor Barretos as our key opinion leader. As we progressively dived deeper into the project, we realized that this need was more prevalent than we had anticipated. So we reached out to more and more people and have now built a solid network of stakeholders in four countries – the US, Costa Rica, Australia and Brazil. These stakeholders have been guiding us through the project and helping us define our user needs and design inputs. We also had the opportunity to shadow physicians at MD Anderson's Proton Therapy Center in Houston and meet with a child life specialist who uses play, education and other tools to help young patients cope with the therapy. All of these experiences have better prepared me and my team to understand how a solution in this space might affect the patient, provider, caregivers and the healthcare system as a whole.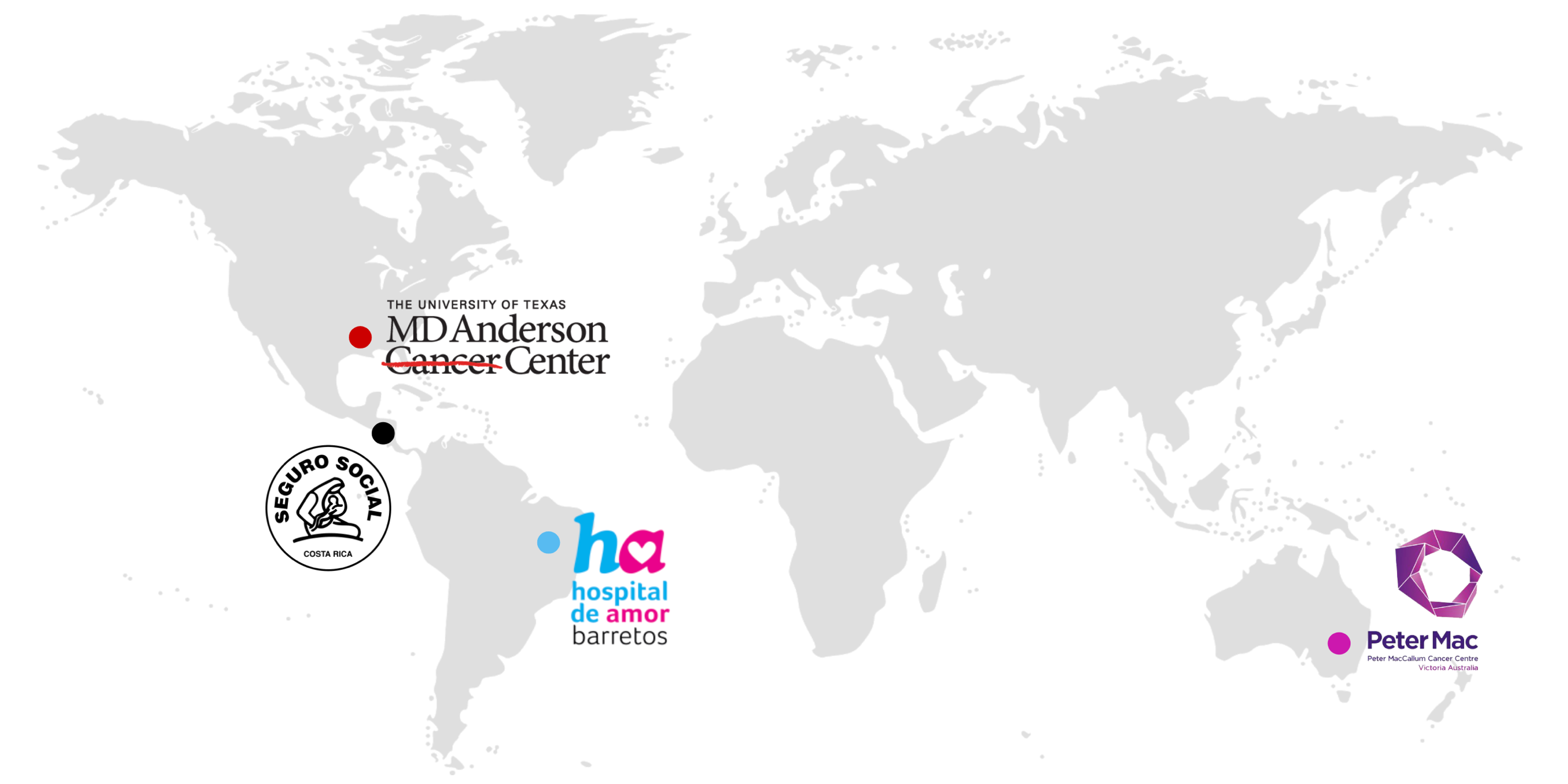 I am also working on another project with Texas Children's Hospital, where I have been shadowing Dr Chester Koh (Urology) and Dr Julie Hakim (Pediatric and Adolescent Gynecology) to identify unmet needs and opportunities at TCH. After collecting hundreds of needs, we filtered them with rigorous objectivity, assessing everything from intellectual property risk, patient impact, market size and technical feasibility. By the end of this exercise, we were left with two needs to choose from – less invasive and more comfortable vaginal dilation and a more efficient laparoscopic bowel retractor. We decided to pursue the bowel retractor project because it had a significantly larger market, would be feasible to prototype and test and would save patients 1.5 billion a year in hospital readmission and corrective surgery costs. With a well-scoped need, we began brainstorming potential solutions and creating low-fidelity prototypes in a rapid "think-build-rethink" sequence so iterations can lead to better solutions.
For both of these projects, prototyping and testing the ideas, developing an approach to patenting, regulatory approval and reimbursement, charting market potential and exploring sources of funding will be the next step and I'm glad I have Ross and Sydney from the business school to help me understand the business side of medical innovation.
Outside of school work, I have been cooking extensively and reading copiously. I am abig fan of Nigella Lawson and I always use her cookbooks and videos as a guide and for culinary inspiration. Her super easy lemon linguine is my favourite go-to weeknight dinner recipe and I like it with a side of garlic mashed potatoes. It's the ultimate comfort food. I also want to share a list of books I've been reading this semester for anyone looking to supplement their time with some quality reading this holiday season.
In no particular order:
1. The Medical Device R&D Handbook by Theodore R. Kucklick – Exploring the nuts and bolts of practical, entrepreneurial and historical aspects of medical device innovation
2. Mountains Beyond Mountains by Tracy Kidder – True story of Paul Farmer who loves the world and has set out to do all he can to cure it
3. Has Everything Been Done? By Alisha Rajpal – A collection of ten short stories of fictional characters experiencing real things in everyday life
---
Learn more about our one-year, full-time Master of Bioengineering in Global Medical Innovation.