Two months down, one more to go! Much like the summer, this semester has flown by.Since the middle of August, both my global and local teams have made considerable progress in defining our projects and making strides towards initial low fidelity prototyping. Additionally, I've learned a lot in my elective courses and have really enjoyed being back in a university environment. The number of tasks and demands to balance seems never-ending and my to do list never seems to be empty! But I've enjoyed every minute of it and could not have made a better decision in returning to grad school to pursue this program.
For my global project, Eddie, Erik, Rocky and I are working on developing a low-cost laparoscopic trainer for Costa Rica and Brazilian medical students.While physicians in these countries are performing laparoscopic surgery regularly, they do so with minimal training compared to US physicians, who must pass a strict set of standards in order to be certified as having mastered the basic laparoscopic skills, set by a national organization called Fundamentals of Laparoscopic Surgery (FLS). In the early stage of the project, we visited Dr. Nilson Salas at the Simulation Lab at Baylor College of Medicine. He oversees the laparoscopic training for residents and students at Baylor and is working to develop a training device that is not only low cost but also portable for students to take home with them to practice outside of the school. He's been an extremely valuable resource for us, and we've really appreciated his insight in this process of developing a parallel device for low resource settings. We've also discussed with physicians in Costa Rica and Brazil who oversee the training programs for their students, and they've expressed a similar need of increasing the exposure and familiarity that students have with laparoscopic surgery. Our team went into Baylor to practice on the FLS simulators, and we quickly realized how much dexterity is required to perform the tasks for certification, so it was exciting to hear that this clinical need is validated among other hospitals and institutions.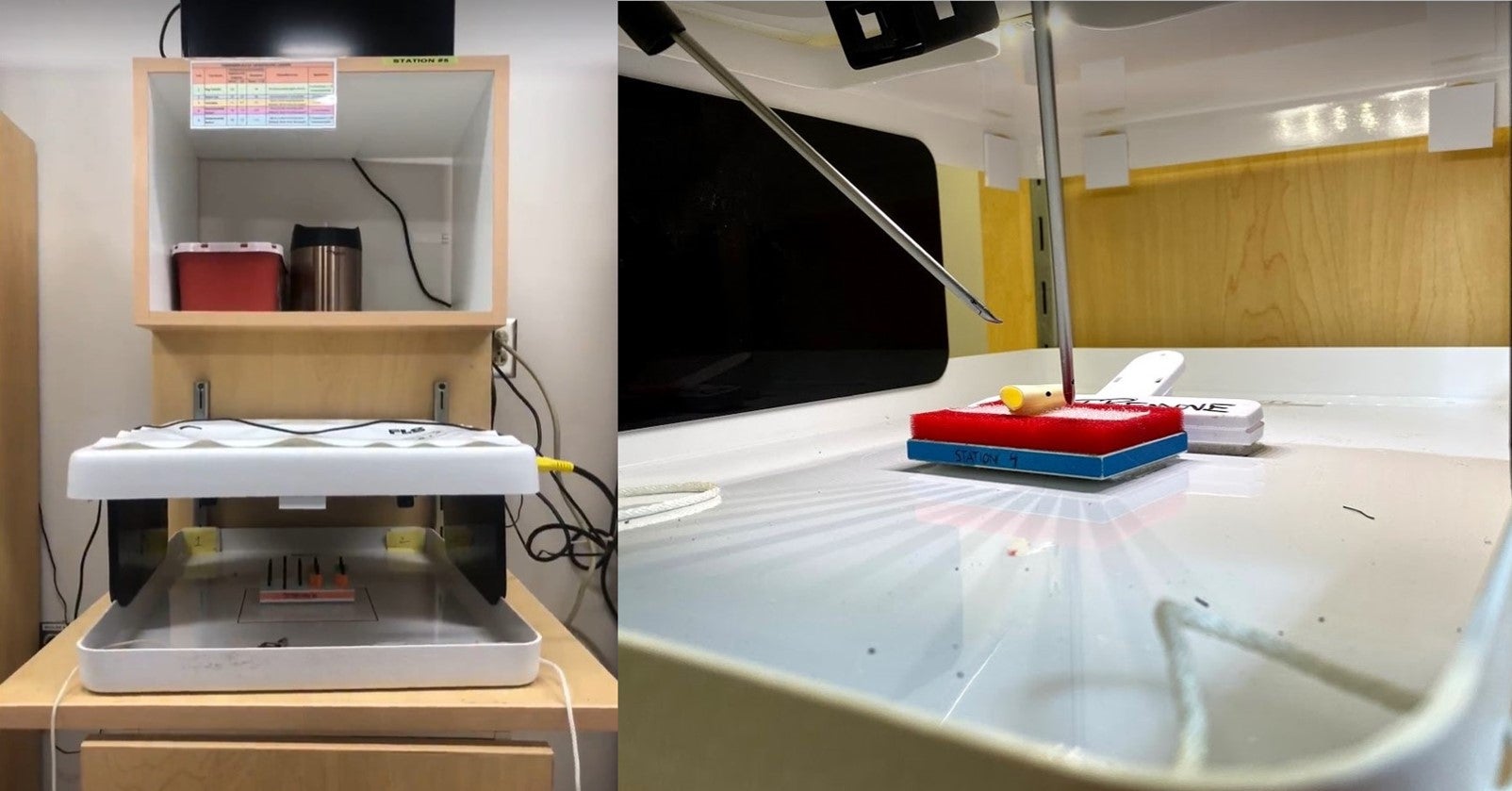 We are moving ahead quickly with this project and have started the initial process of brainstorming. We are confident in all the components that need to be included in the device, but certain features (e.g. how permanent the structure needs to be) are still in question and differ between our stakeholders. As we begin to narrow down our options and start making material and design decisions, we are going to have to find ways to optimize the design to accommodate the majority of our stakeholders' needs while still maintaining a low cost of production and use. We have also found a few products that seek to solve this problem as well but are not widely used, so we need to understand how to differentiate our product to make it more adoptable. I'm eager to start prototyping this device and looking forward to learning more about designing for manufacturing, especially in low resource settings.
For my local project, I am also working with Rocky as well as an MBA student at Rice. We shadowed Dr. Razavi at Texas Heart Institute extensively and, over the past month, narrowed down our identified needs, both from the semester and from over the summer, to a few options. The electrophysiology space provided a unique challenge because the devices that are used during the actual ablation procedures are highly dominated by platform technologies produced by the country's biggest medical device companies (e.g. Boston Scientific, St. Jude Medical / Abbott and Ethicon / J&J). This makes it very intimidating to pursue a need that specifically relates to the ablation procedure because not only finding a need that they are not already pursuing but also competing with them on highly technical devices would be incredible challenges. Because of this, we tried to target needs that were related to the entire process that may have considerable usage in other procedures as well.
Over the summer, Aedan and I recognized that many physicians take a considerable amount of time gaining vascular access in the femoral vein in order to insert the sheaths and catheters that eventually reach the heart. Furthermore, we learned that there are very significant consequences associated with not gaining access perfectly (occurs in about 20% of vascular access procedures),which cause physicians to be more cautious in their approach and the healthcare system almost $20,000 in additional costs per patient if complications arise. Not only was this need further confirmed in later observations, but it was also a need that Rocky identified independently in his experience as a vascular resident. Because of the ubiquitous nature of this problem as well as the lack of any widely adopted solutions in the space, my team has chosen this issue to pursue as our need for the remainder of the year. Rocky had already developed some initial concepts prior to coming to the program, and I'm eager to contribute to refining the design and brainstorming features to be incorporated to help alleviate this problem.
While I have not reached the design stage in either of my projects yet, I've really enjoyed the needs identification and the concept generation stages that we've reached so far. I'm really looking forward to gaining more technical design skills as we begin to prototype both projects.
I've also had plenty of fun over the weekends and in the little down time we have had this semester! Over the past month alone, I went back to Nashville for Vanderbilt's homecoming, drove to Austin with some college friends for Austin City Limits, made it home to see my family (mostly my dog) for a long weekend, and celebrated my 25th birthday with my mom in Houston! I've also explored the city with my classmates and high school friends, including amazing concerts at White Oak Music Hall with Aedan and Genevieve and the Jonas Brothers concert with my sister, and trying out breweries and restaurants around town. We're also all headed to Anaheim, CA this week for the Society of Women Engineers conference and career fair which will be an excellent opportunity to network and look for potential job opportunities. Overall, I'm excited to see what the rest of the semester holds and continue to push forward on my projects!
---
Learn more about our one-year, full-time Master of Bioengineering in Global Medical Innovation.