This summer, I had the privilege of interning at Johnson & Johnson's Center for Device Innovation in the Texas Medical Center in Houston. My project was to design a test rig and characterize a laparoscopic surgical device the company has been working on. I chose components like containers, heating elements, temperature controllers and probes. I put it all together and created a testing pattern to get relevant data.
 
Then I shifted my responsibilities towards working on the software driving the device. I was able to learn some C++/Arduino and add several new features and modes. I brainstormed with the other engineers to flesh out just what we could get out of different usage modes, and what advantages it would give us and the user. Then I was able to write up the code and test it to see if the device matched our expectations.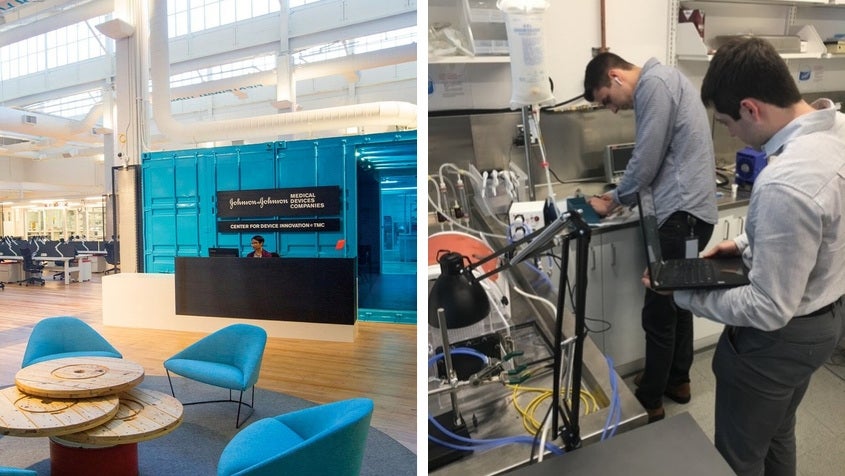 At one point in the summer, we had an issue with electrical interference causing the device to function improperly. I took on the task of determining the cause and resolving it. In the end I applied hardware filters similar to those I've learned about at Rice and developed an optional software filter as well.
 
Internships are important for an engineer's education, which is something I have come to realize over the past two years. You get to apply the concepts you learned in class and thus  learn lots of practical skills. Internships permit you to develop as a professional, gaining experience in communication and leadership. I would advise any aspiring engineer to apply for many internships. They are transformative experiences that could be worth more than what is on a transcript.
 
Eric Torres is a Wiess junior at Rice University, majoring in bioengineering with a specialization in electrical engineering.