I had the privilege to represent Rice University as a Forbes Under 30 Scholar at the 2019 Forbes Under 30 Summit, held Oct. 27-30 in Detroit.

The scholarship program that sent me to the event granted a diverse group of undergraduates admission to the summit. Bringing together young leaders and creators, the summit was a life-changing four days.

From industry leaders I got a look into the intricacies of a complicated and competitive field. The summit went beyond a typical job fair or academic conference. It featured a private music festival (including 21 Savage and The Chainsmokers), an industry-focused field trip, a startup showcase and panels with CEOs and founders.

I was invited to the General Motors Ride and Drive. During this private tour I test-drove a Cadillac CT6 with advanced hands-free driving technology, toured GM's Global Technical Center and test-drove a non-traditional mode of GM transportation – an ARIV eBike.

At the Startup Hub, exhibitors showcased products and competed in a pitch competition to venture capital investors. My favorite innovations included VoxNeuro's brain injury device and Steadiwear's stabilizing glove for individuals with tremors.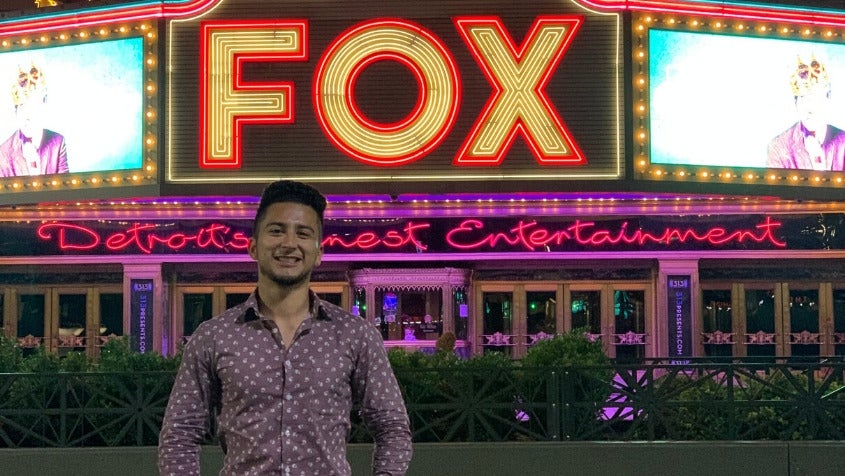 I attended panels and seminars with CEOs, founders and others on the Under 30 list. Topics ranged from entertainment to AI. Among the most informative talks were "What It Takes to Build a Successful Business," "Bringing Science to Market" and "Beyond Stem Cells – Regenerating Tissue with Our Immune System." Attending the Forbes Under 30 Summit, I gained a better understanding of what it takes to be a successful entrepreneur, especially in the healthcare industry.

The summit confirmed my decision to attend graduate school in bioengineering, with a focus on starting my own biotechnology company. I was humbled by the opportunity to represent Rice at such a prestigious conference. I encourage other students interested in business and technology to apply next year to attend the Forbes Under 30 Summit.

Bryant Colin is a Hanszen senior at Rice University, majoring in bioengineering. He is the 2019-2020 treasurer of the Rice chapter of the Society of Hispanic Professional Engineers (SHPE).